By
Mark
on April 12th, 2011
Posted In:
Blog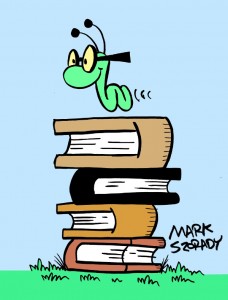 Got a Kindle?  Do you own a tablet or smartphone?  Well, get ready for some terrific FREE reading material!
As wireless devices become more affordable and allow us to get all kinds of traditional printed material, it's nice to know that you can get some of the world's most loved stories and novels absolutely free.
It's all at Project Gutenburg.
Project Gutenburg, founded by Michael Hart, is the first and largest collection for free ebooks.  You an read how it all started here.
As the website states on it's home page, "Project Gutenberg is the place where you can download over 33,000 free ebooks to read on your PC, iPad, Kindle, Sony Reader, iPhone, Android or other portable device."
Project Gutenbuerg has been one of my favorite places to visit on the web.  They even have an option to download books and burn 'em toa CD/DVD!

A few Christmases ago, I took advantage of this option. I downloaded the free book ISO, burned it to CDs and handed them out as  a stocking stuffer.
Mark Twain, Jules Verne, Sir Arthur Conan Doyle, H.G. Wells, Charles Dickens, and many other renowned authors are all at your fingertips.  It's like taking a trip to the library!  Only this one is a virtual library!
You can search by author name, title, bookshelf topic, popularity, etc.  With all the titles available and the website's ease of use, you'll have no problem acquiring entertaining and informative reading material for your wireless device/PC.
Please note PG's disclaimer, "Our ebooks are free in the United States because their copyright has expired. They may not be free of copyright in other countries. Readers outside of the United States must check the copyright laws of their countries before downloading or redistributing our ebooks."