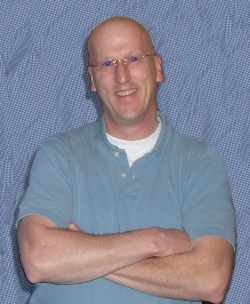 Meet the cartoonists of Georgetoon.com
Mark Szorady has drawn his George comic strip for 20 years! It started as a very popular college comic strip feature with the Ohio State Lantern newspaper.  After graduation, and drawing the strip five days a week for nearly four years, Mark spent time refining George and all its characters.  Then, in 1990, George entered weekly syndication with King Features.  After nine solid years at King, Mark moved George to the prestigious DBR Media syndicate!
Then, in 2008, Mark moved George and all his comic creations to georgetoon.com.
Mark also draws Double Take, Word Pile, and George's Word Ladder.  And he exclusively created his newest feature, I Knew That! for georgetoon.com.  I Knew That! is a fun trivia feature. The hook is, this is trivia EVERYONE should know. Hence the name, I Knew That!  Like George, I Knew That! and all of Mark's features are sure to entertain readers of all ages!
Email Mark – georgetoon@yahoo.com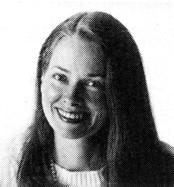 Polly Keener's cartoon illustration work has appeared nationally in greetings cards, books, magazines, logos, ads, and product design.  She has taught a course on cartooning since 1977 at Akron University and her book, Cartooning (published by Prentice-Hall, 1992), is a must have for anyone considering cartooning as a profession.
Polly draws three features for georgeton.com.  Her comic strip Hamster Alley is an absolute delight!  Polly also contributes Mystery Mosaic game Puzzle and the Sudoku Happi game panel. This is Sudoku with a twist!
Email Polly at:  hamsteralley@aol.com