By
Mark
on March 4th, 2014
Posted In:
Blog
Here's my latest Linux video. It gives a brief explanation and demonstration on how to run different Desktop Environments.
With Linux, you're not locked into just one GUI (Graphic User Interface). You can install several different DEs (Desktop Environmetn) and still have access to all your software programs and files.
By
Mark
on February 11th, 2014
Posted In:
Blog
Installing new software in Linux is fast and easy!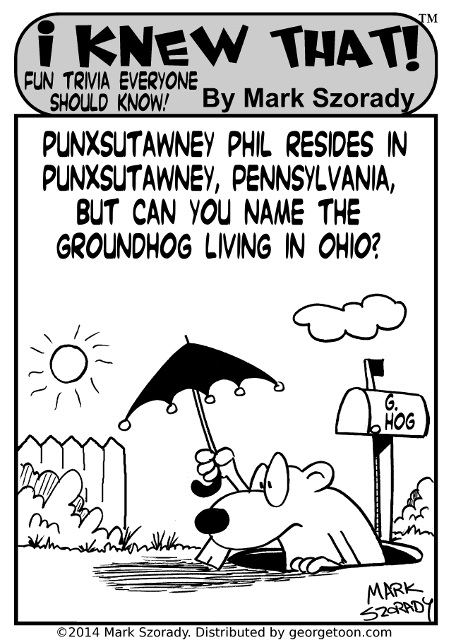 Unlike his neighbor in Pennsylvania, the Ohio Groundhog predicted an early spring! Well, nice to know Ohio will have warm wether and the folks in PA wil stil be covered in snow.:)
Answers: (Click, hold down, and move your mouse to the right of the arrow to reveal the answer)===============> Buckeye Chuck
By
Mark
on January 28th, 2014
Posted In:
Blog
I use Linux and I love it! The operating system's desktop can be customized in thousands of ways. Tweaking it here and there with widgets and desktop themes allows you to make a unique Linux desktop that your and yours alone! In this video I show you how to get started with tweaking the desktop.
By
Mark
on January 21st, 2014
Posted In:
Blog
Here's the second video in my Linux series. in this video, I show you how easy it is to install Linux to your computer's hard drive.
So, grab that spare system that's collecting dust in the corner, wipe the hard drive, and install Linux! You'll breath new life into that old box and have a great, functional, cutting edge computer for the entire family!