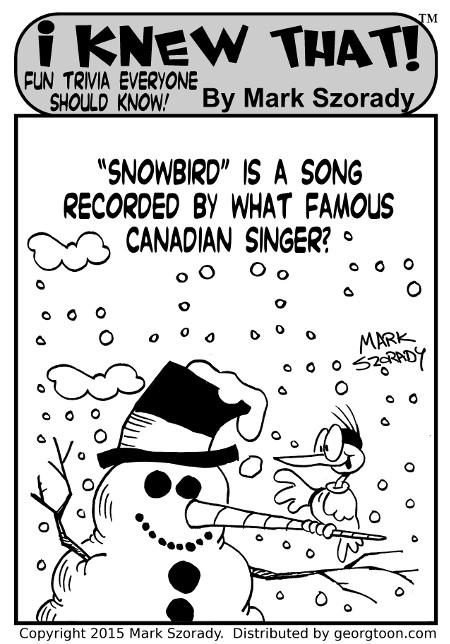 As of this writing, it appears the East coast is bracing for a rather large snowstorm.  And, by the time you read this, you may be hunkered down checking online radar and weather reports.  So, today's "I Knew that!" celebrates the white fluffy stuff!
Answer: (Click, hold down, and move your mouse to the right of the arrow to reveal the answer)===============>Anne Murray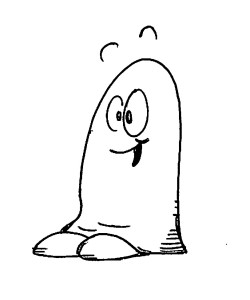 To wrap up Inktober, this is probably the easiest ghost to draw!
It's just a swooping line (to represent the sheet over the characte's head), a couple of lines for feet ( shoes) and two ovals for eyes.  Add a smiley mouth and you're all done.  Give it a try!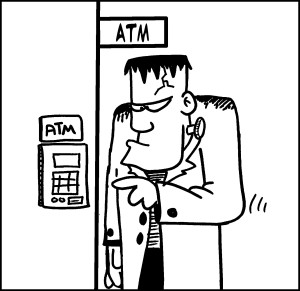 Last year, upwards of 350 children went trick-or-treating in my neighborhood.   I'm new to the neighborhood so naturally, I underestimated the number of ghosts and goblins passing through and ran out of candy.  Plus, I was a bit too generous with the handfuls I passed out.   I simply didn't buy enough.
This year is different.  I bought extra candy.  I'll try to be just as generous with the amount I give to each kid.
Candy is expensive! For what I spent in candy, I'm sure there's an alternative I can hand out that would be just as fun to get and maybe even a bit more educational.  Google to the rescue!  I found this site which has some really good ideas!  Being a cartoonist, I especially liked the idea of giving out fun little activity books, paper, and pencils.:)
It's almost Halloween!  Do you have your costume yet?
Sometimes, the best costumes are the ones thrown together at the last minute.  The deadline pressure forces us to be uniquely creative.
It makes sense that if a ghost goes trick-or-treating, he wouldn't be holding his bag of candy.  It would probably float in front of him.