The online retailer that promotes itself as having Earth's biggest selection is…amazon.com
Online shopping is a booming business.  Today's I Knew That! challenges your online shopping knowledge.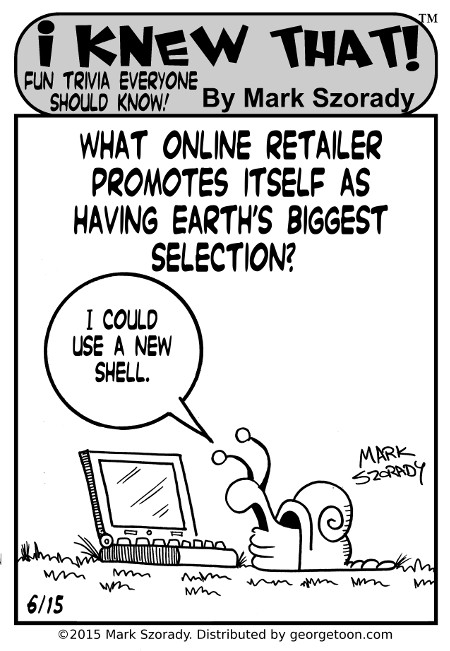 Answer tomorrow!
The American industrialist and philanthropist who donated money to build public libraries was Andrew Carnegie.
The kids may have gone back to school, but here on the George Blog, it's still summer reading season!  So, today's I Knew That! celebrates libraries and reading (all year round)!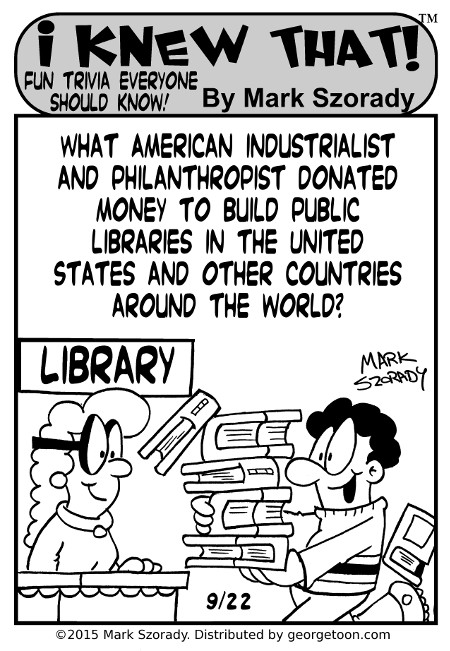 Answer tomorrow!
By
Mark
on August 19th, 2015
Posted In:
Blog
Here are the answers to yesterday's Double Take Puzzle.  If you haven't played it yet, just scroll down and give it a go before you read these answers.
Answers to yesterday's Double Take puzzle:  1. Dog nose moved  2. Dog mouth different  3. Man smiling  4. hair longer  5. Cloud moved  6. "Dog" changed to "pooch."